Saudi Smart Manufacturing
What is Saudi Smart Manufacturing
Saudi Smart Manufacturing 2023 aims to bring businessmen, industry professionals, decision-makers, and sellers alongside each other to showcase their innovative solutions on an exclusive platform.
The event is held from 12 – 15 JUNE 2023 at the Riyadh International Convention & Exhibition Center
MEET SAVOYE ON BOOTH 4-550
We'll be very pleased to see you, to speak about your intralogistics projects and present you our end-to-end custom advanced software and technological solutions for your supply chain needs.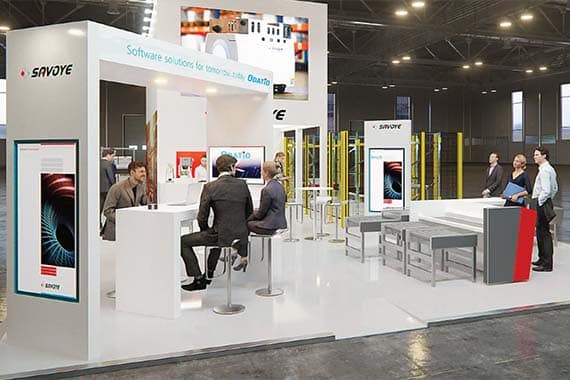 Why meet us?
Want to:
increase your picking productivity with a flexible mobile robot?
automate you picking operations with an efficient goods-to-person solution that combines performance with ergonomy?
optimize and orchestrate your logistic plattform with a WMS?