March 9th, 2022 – SAVOYE expands its international position by signing an agreement with KR Solutions.
KR Solutions is an IT consulting firm operating in Spain and located in Madrid. They started their business in 2008 by working hand in hand with their clients to help them achieve digital transformation in every business. As a result, they have acquired extensive experience in implementing added-value solutions that support the transition to the digital era.
According to the agreement, KR Solutions is now distributing and integrating ODATiO® Cloud Access, a 100% standard software for the supply chain and hosted on Microsoft Azure,
ODATiO® Cloud Access merges a complete WMS and TMS into a single application and has been designed to be easily integrated and used by both users and integrators, thus providing complete autonomy in terms of integration and support.
From a functional point of view, ODATiO® Cloud Access is particularly well suited to the logistics processes of retail order preparation and shipper-oriented transport management operations.
Besides establishing itself in various countries in Europe and Middle East, USA, Asean region and China this recently formed partnership is also part of the international development program of SAVOYE to boost the global sales of its ODATiO® Software.
​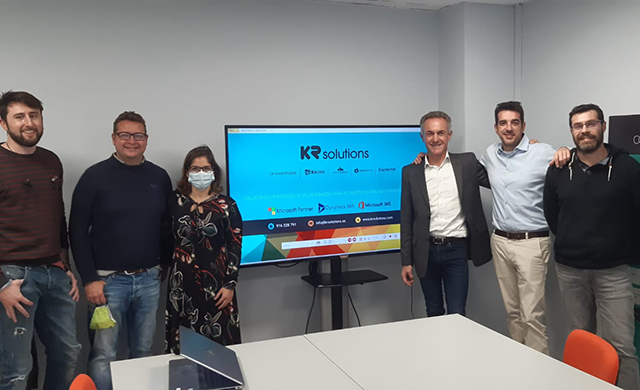 Savoye's Director for Partnerships, Hervé Aubert said: "This strategic partnership with KR Solutions will definitely advance and strengthen our position as a provider of supply chain and logistics solutions in Southern Europe, and now in Spain."

On his part, José Rubio, CEO of KR Solutions said : "Extending our portfolio with ODATIO® is a plus added to our current warehouse management system using PDA and a strategic step forward for KR Solutions in its strategy to provide best of breed solutions around Microsoft ERPs for SMEs for the Iberic Market"