Dijon, May 2022 – 191 million in turnover, strengthened international development, new innovative solutions and 26% additional growth – these are just some of Savoye's achievements in 2021.
"Despite the ongoing health crisis, Savoye has achieved impressive growth. Together, despite market uncertainty, we have proved that we were able to support our customers throughout the world with efficiency and performance, while continuing our efforts in terms of development and innovation", stated Rémy Jeannin, CEO of Savoye. And for good reason, after a performance of over 16% in 2020, the designer and integrator of intra-logistics and supply chain solutions ended 2021 with 200 million orders and 26% growth. In 2021, Savoye posted 191 million in turnover and strengthened its team, hiring over one hundred employees. .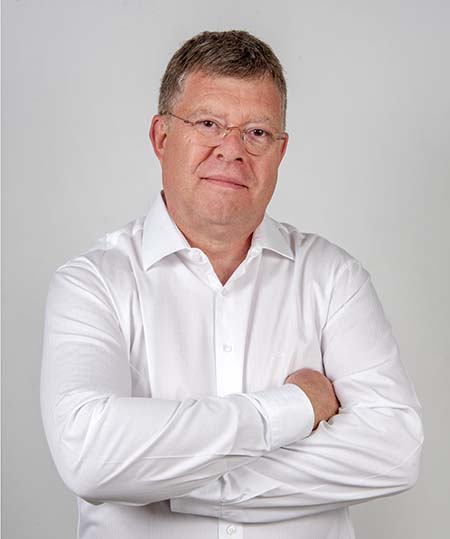 Rémy Jeannin, CEO Savoye
Strengthening Savoye's global expertise
This growth is based, in particular, on the international strategy we have deployed. On different continents, Savoye has strengthened its position: in Dubai, in Italy, in the Benelux countries, not forgetting Singapore, where the intra-logistics specialist launched its subsidiary this summer and is consolidating a dedicated team in the country.
In North America, the company has grown 100% and inaugurated its industrial site in Aurora, a suburb in the west of Chicago, Illinois. "There, we installed our own production equipment. In the country, we are rolling out a major project comprising 360 shuttles and 12 aisles, and have entered into an agreement with Scott, and are continuing to work with major distribution and package sorting companies", Rémy Jeannin continued. In France, driven by the increasingly important role of the supply chain for companies, both on an economic and environmental level, Savoye is also continuing its growth.
Innovation and logistics at the heart of its development
In order to consolidate its market position, Savoye is relying on innovation and has unveiled various new solutions in 2021. These include the ODATiO® supply chain management solution. This combines warehouse management and transportation management to offer the most extensive modularity for users, in SaaS mode or with a license.
At the same time, Savoye, which has already enhanced its AMR offer (Autonomous Mobile Robots) is continuing its R&D work, involving artificial intelligence and the all-important "end delivery" question, following its acquisition of SoCloz in 2020. As a specialist in micro fulfillment centers, Savoye has been working in Italy for the Coop Liguria distributer and is continuing its research into the optimization and sustainability of last-mile logistics. "The job of a distributer now consists of a fine balance between our carbon footprint and ensuring consumers have easy access to products. Therefore, we have been looking to direct our external growth towards innovative companies in this field.", concluded Rémy Jeannin.