Robotic lockers : products available 24/7
Interactive distribution solution
The rise of e-commerce and changing consumer habits have led companies to take another look at their urban distribution methods, with a view to offering new services to consumers.
Savoye's DAC (Automatic Parcel Dispenser) robotic locker solution makes it possible to pick up and return packages in an independent, fast and secure manner. Placed in temperature-controlled crates, the packages are recorded in the system while awaiting pick-up.
 Key strengths

Compact
 Integrated into existing property, the robotic locker doesn't take up much space in front of the point of sale

Accessibility
Available 24/7 outside the store's opening hours

Controlled temperature
The temperature of the lockers is controlled to keep products dry, cool or frozen

Ergonomics
A single access point via a single counter to pick up or return packages
24/7 OPERATION
With a load capacity of 35 to 180 containers, our robotic locker simplifies the pick-up or return of your packages at any time. Compact, and with user-friendly interfaces, Savoye DAC is perfect for downtown stores and supermarkets in less built-up areas.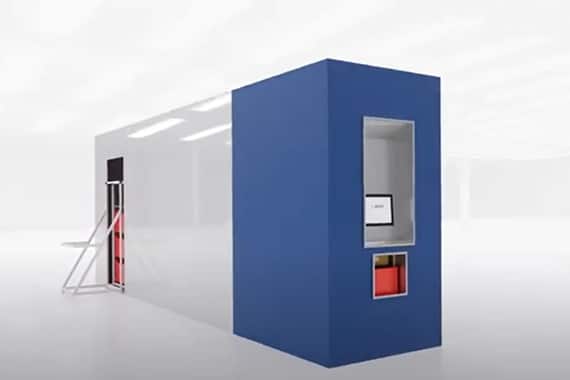 SIMPLIFIED STORAGE
Manual loading from the back of the locker makes it possible to quickly store a maximum number of packages, without having to use the same interface as the end customer. Therefore, you can easily load your containers regardless of the storage temperature, in ambient, chilled and freezer conditions.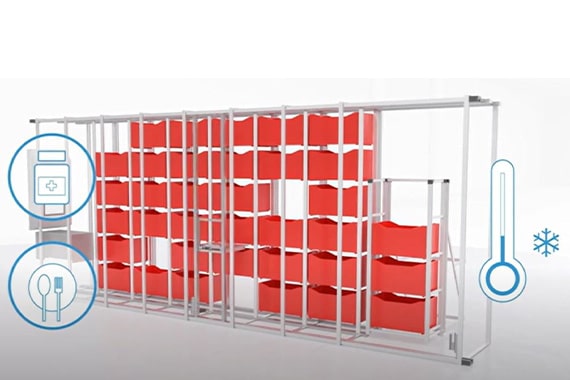 Would you like more information?